Individually handmade cane pieces that are color coordinated and aligned to form a spectacularly unique hand made vase.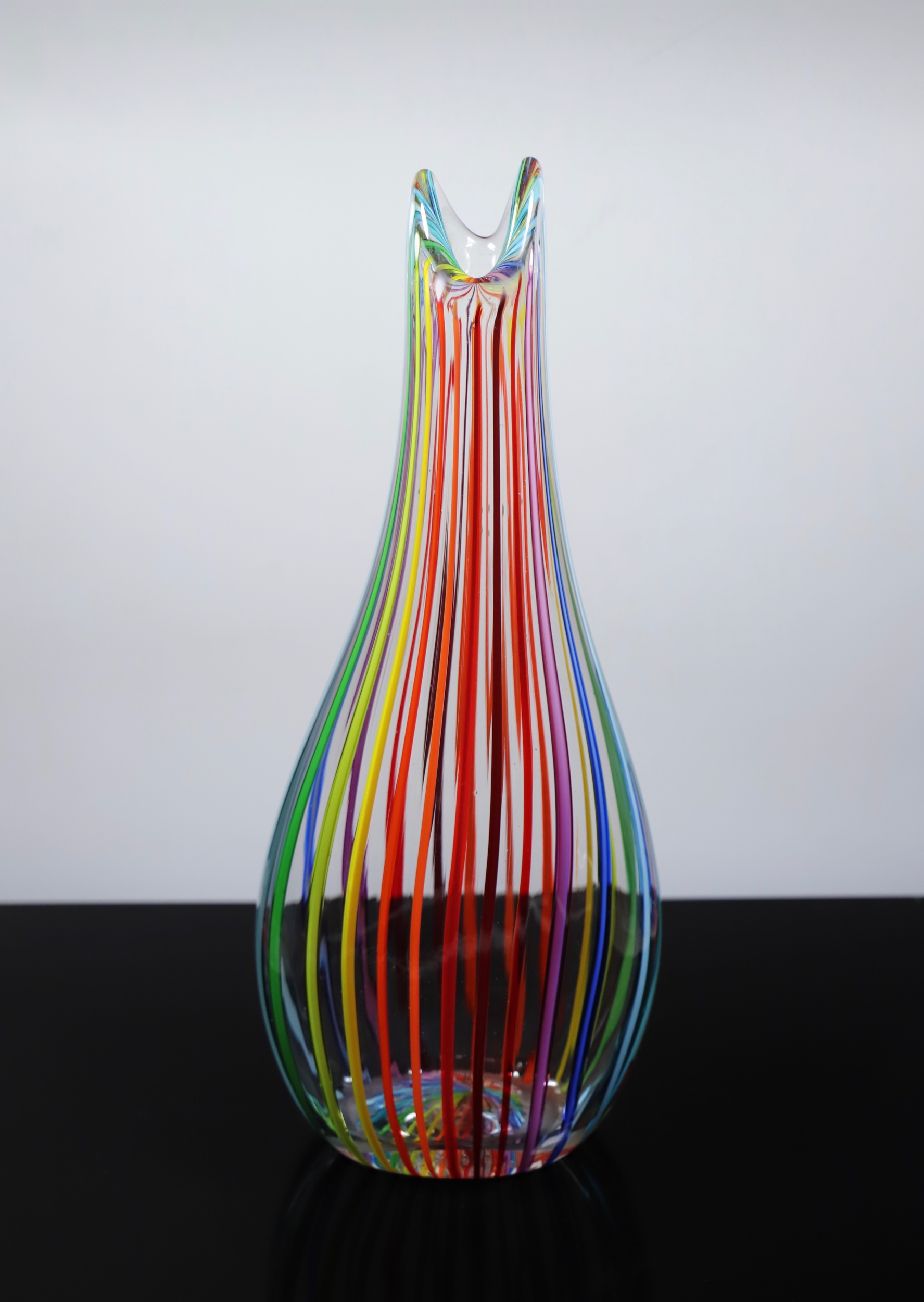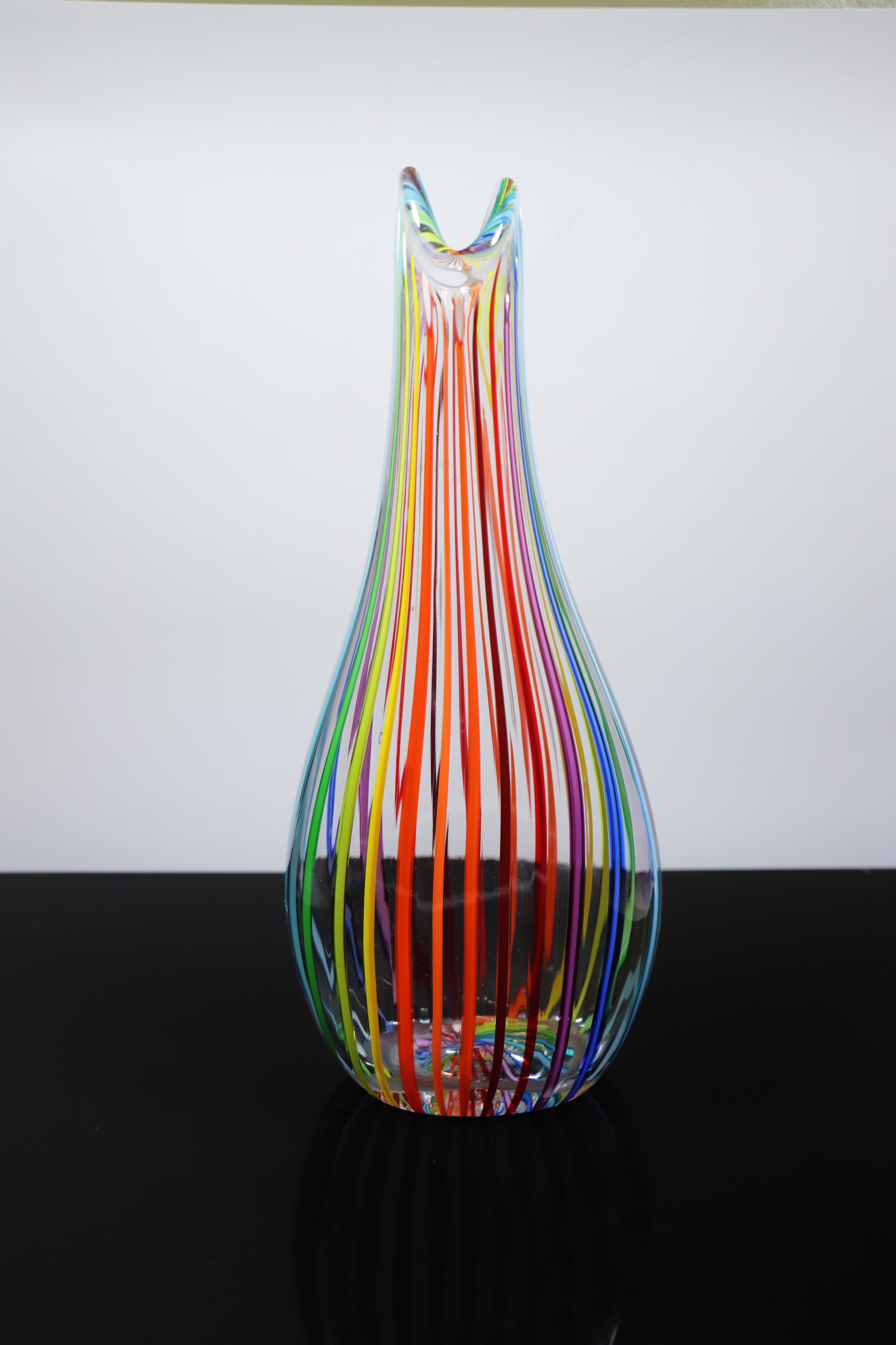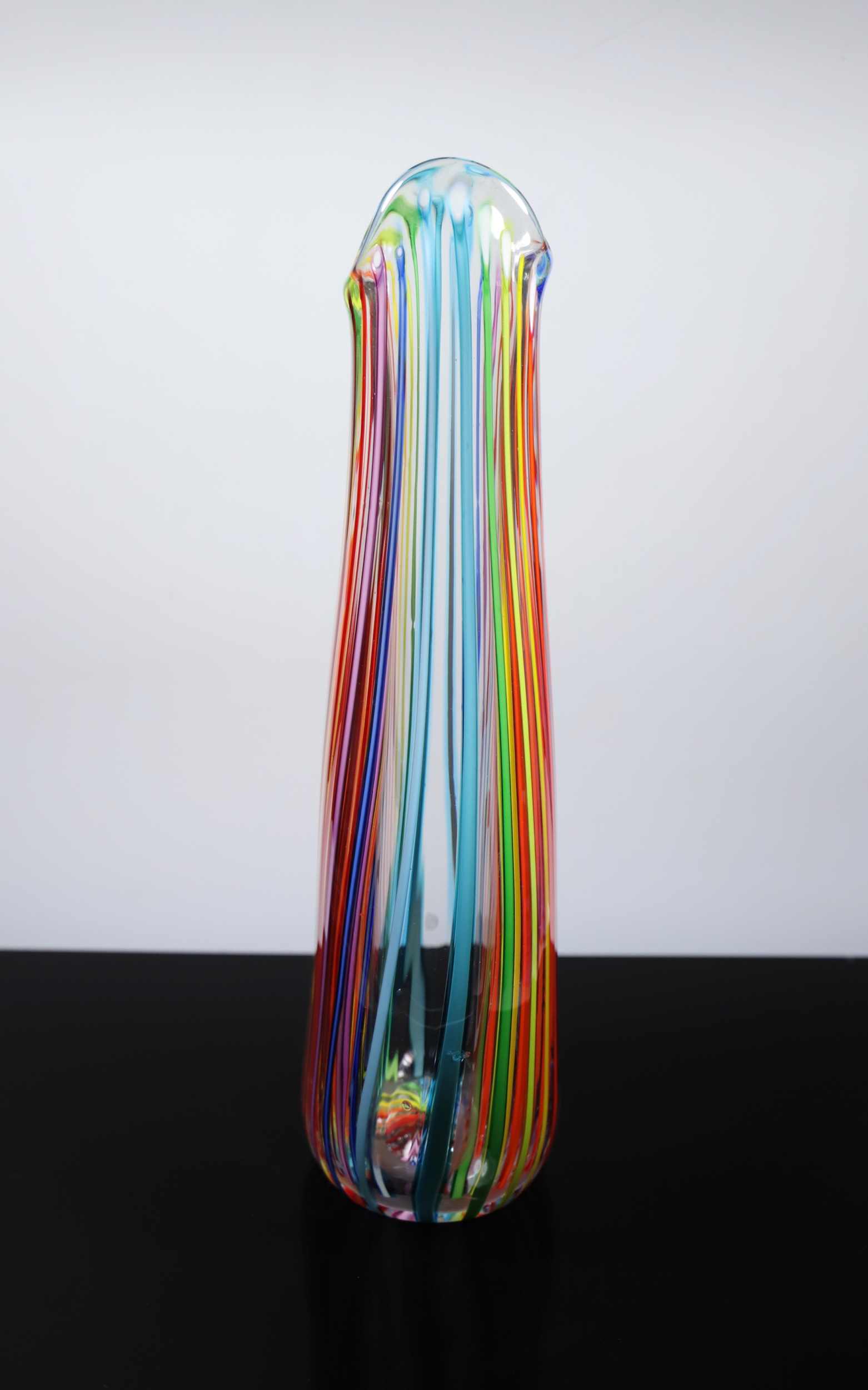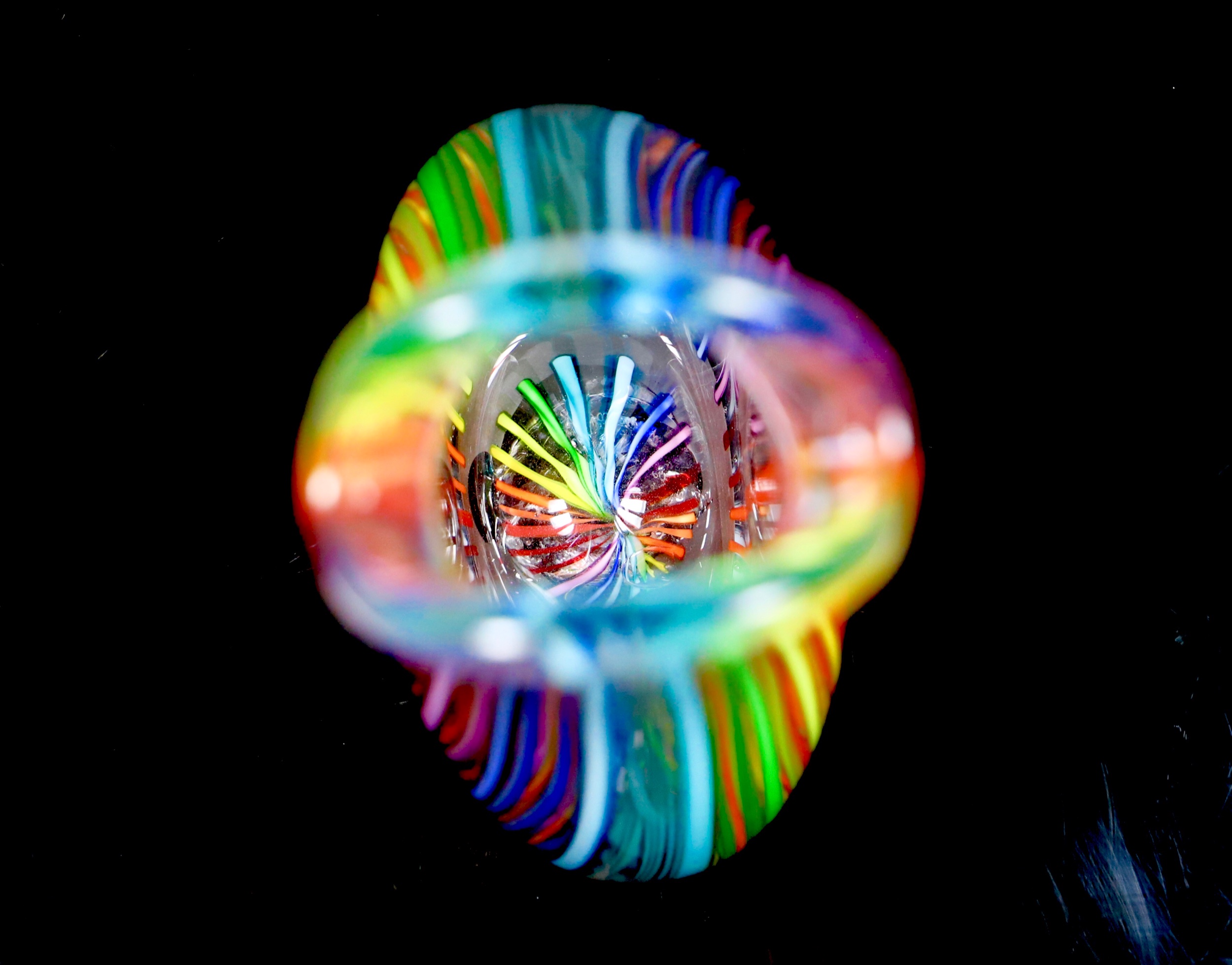 Small Rainbow Vase (SOLD)
This mini Rainbow Vase contains exact cane from the larger Rainbow Cane (Pictured Above).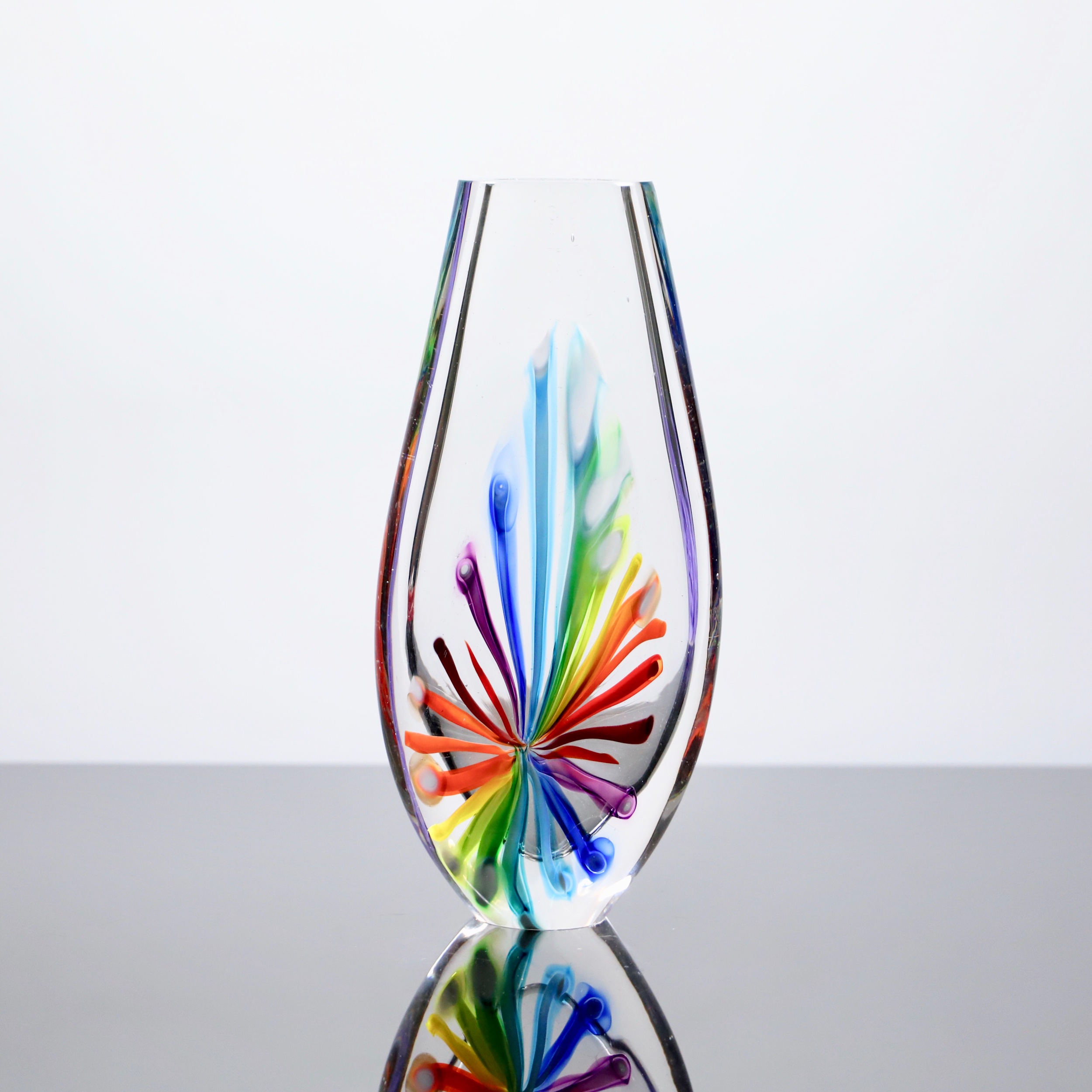 Tassa Technique Bowl (SOLD)
This glass blown bowl was made using the Tassa Technique which is a specific method of glassblowing.