Individually handmade cane pieces that are color coordinated and aligned to form a spectacularly unique hand made vase.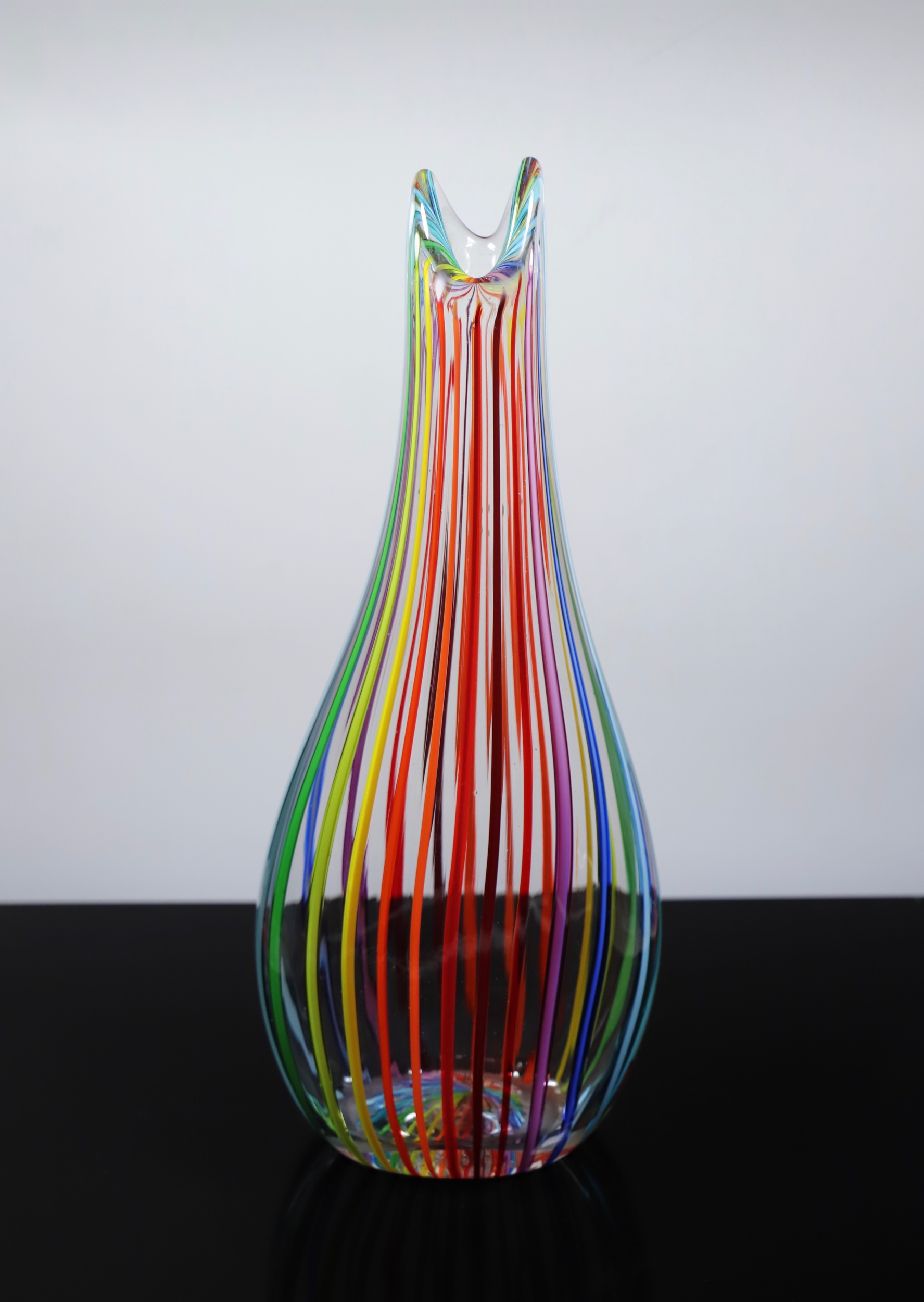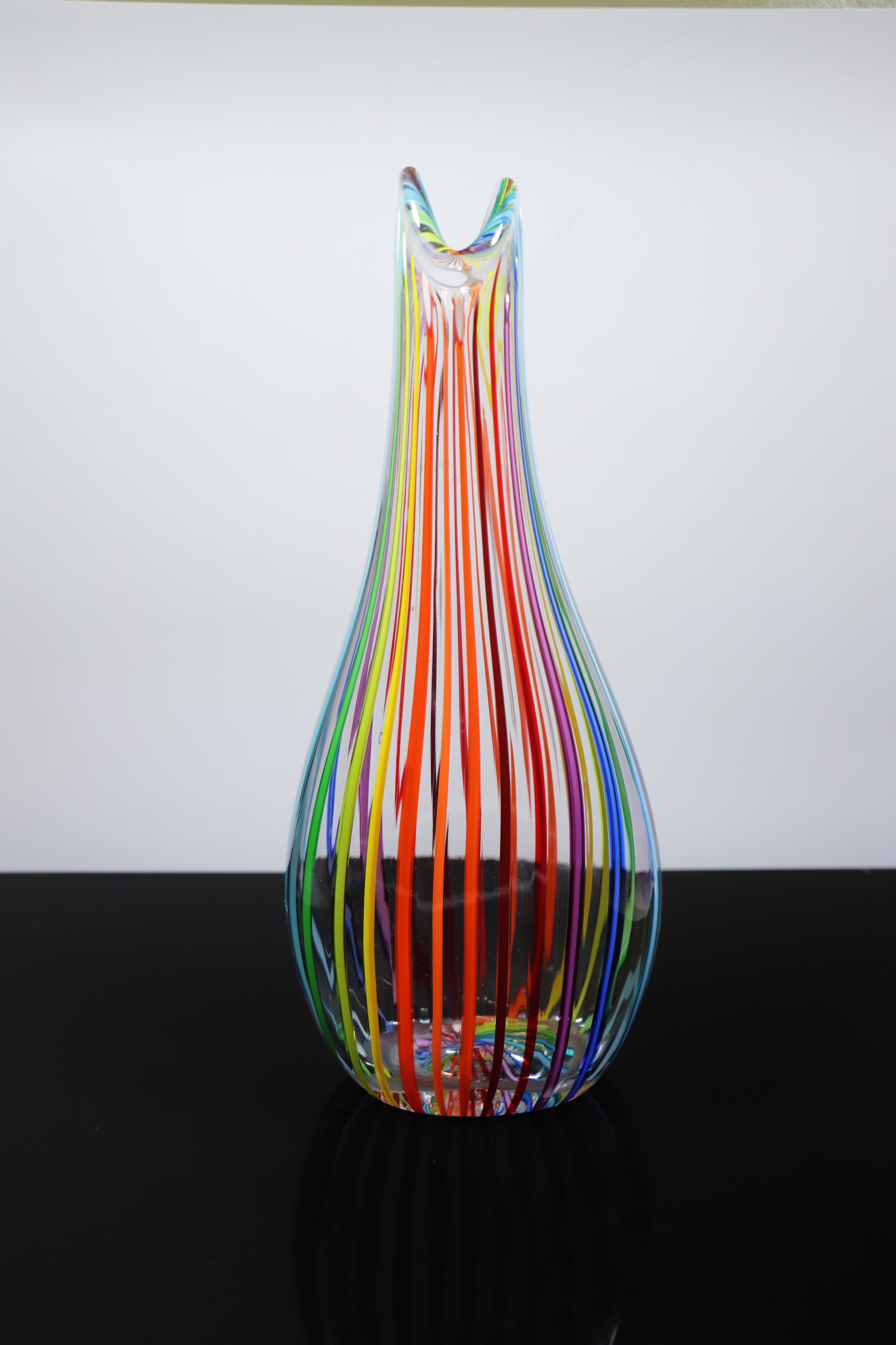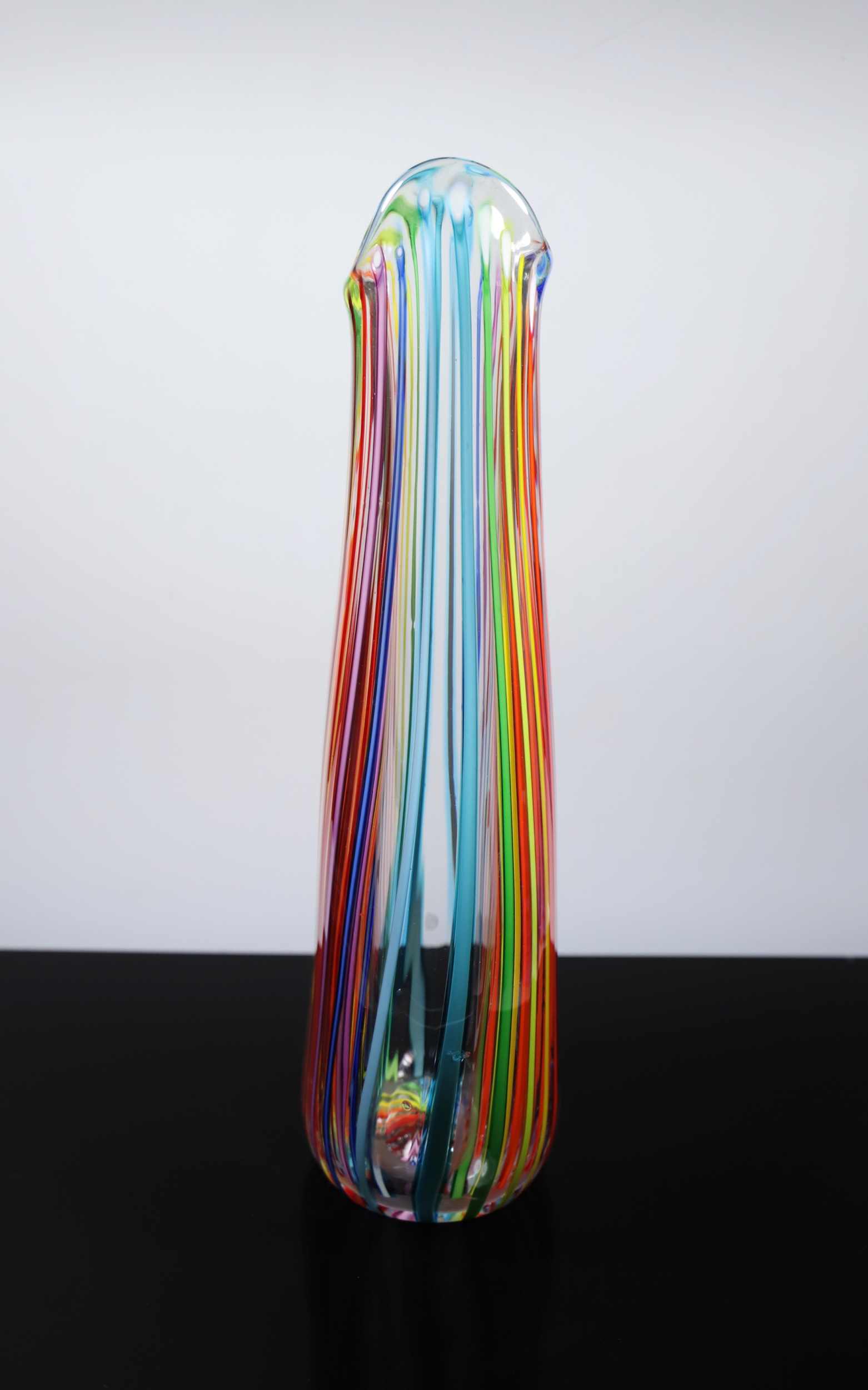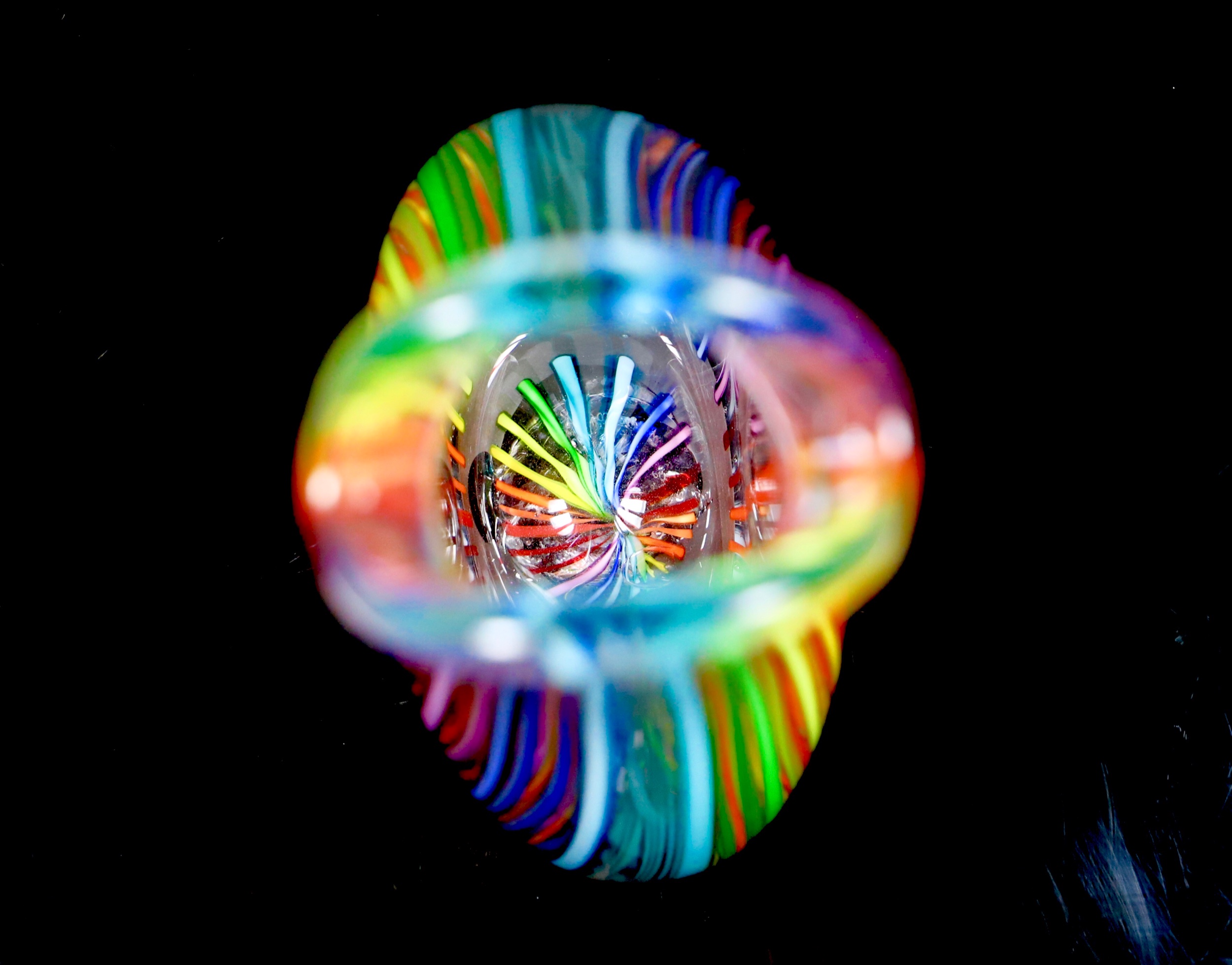 This mini Rainbow Vase contains exact cane from the larger Rainbow Cane (Pictured Above).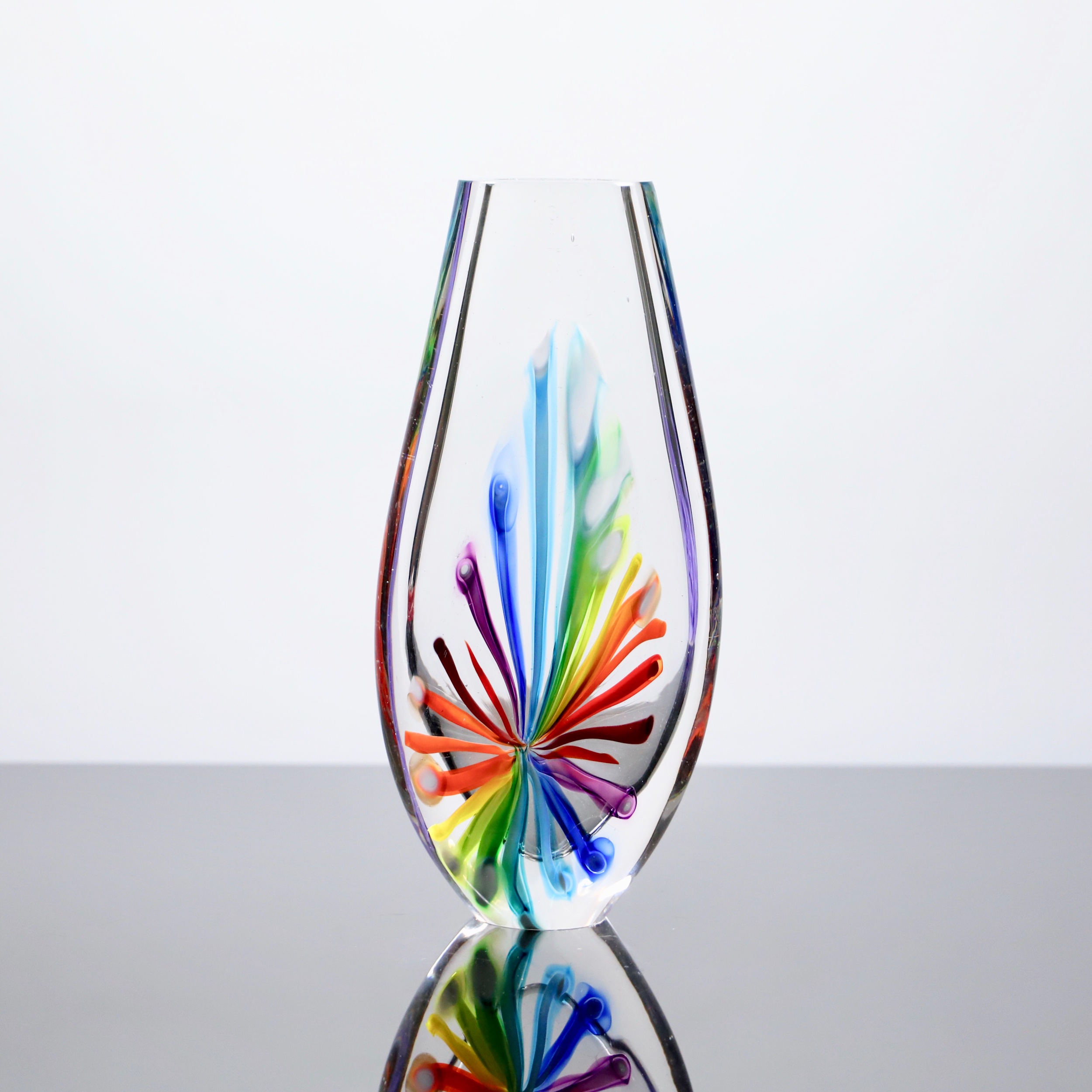 Tassa Technique Bowl (SOLD)
This glass blown bowl was made using the Tassa Technique which is a specific method of glassblowing.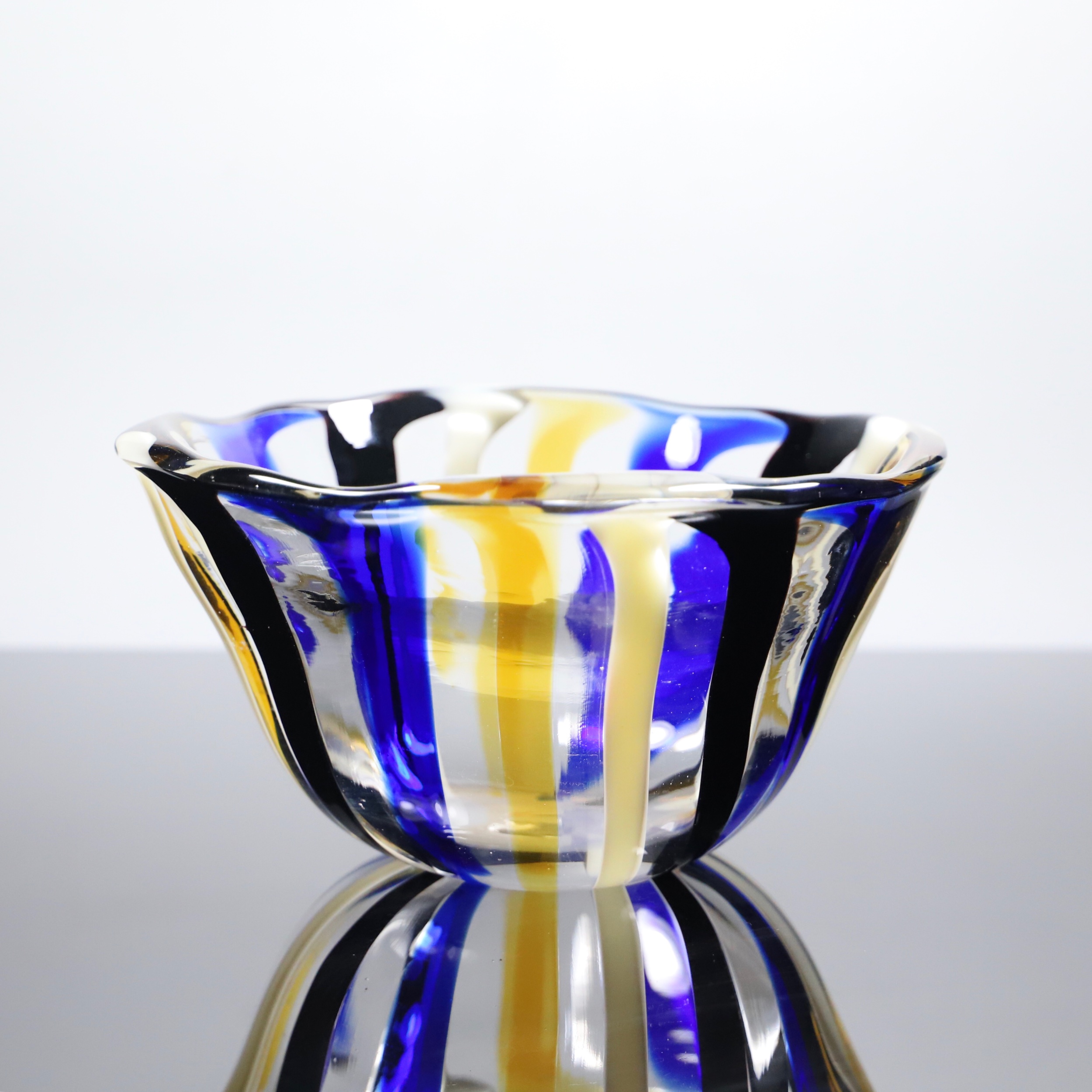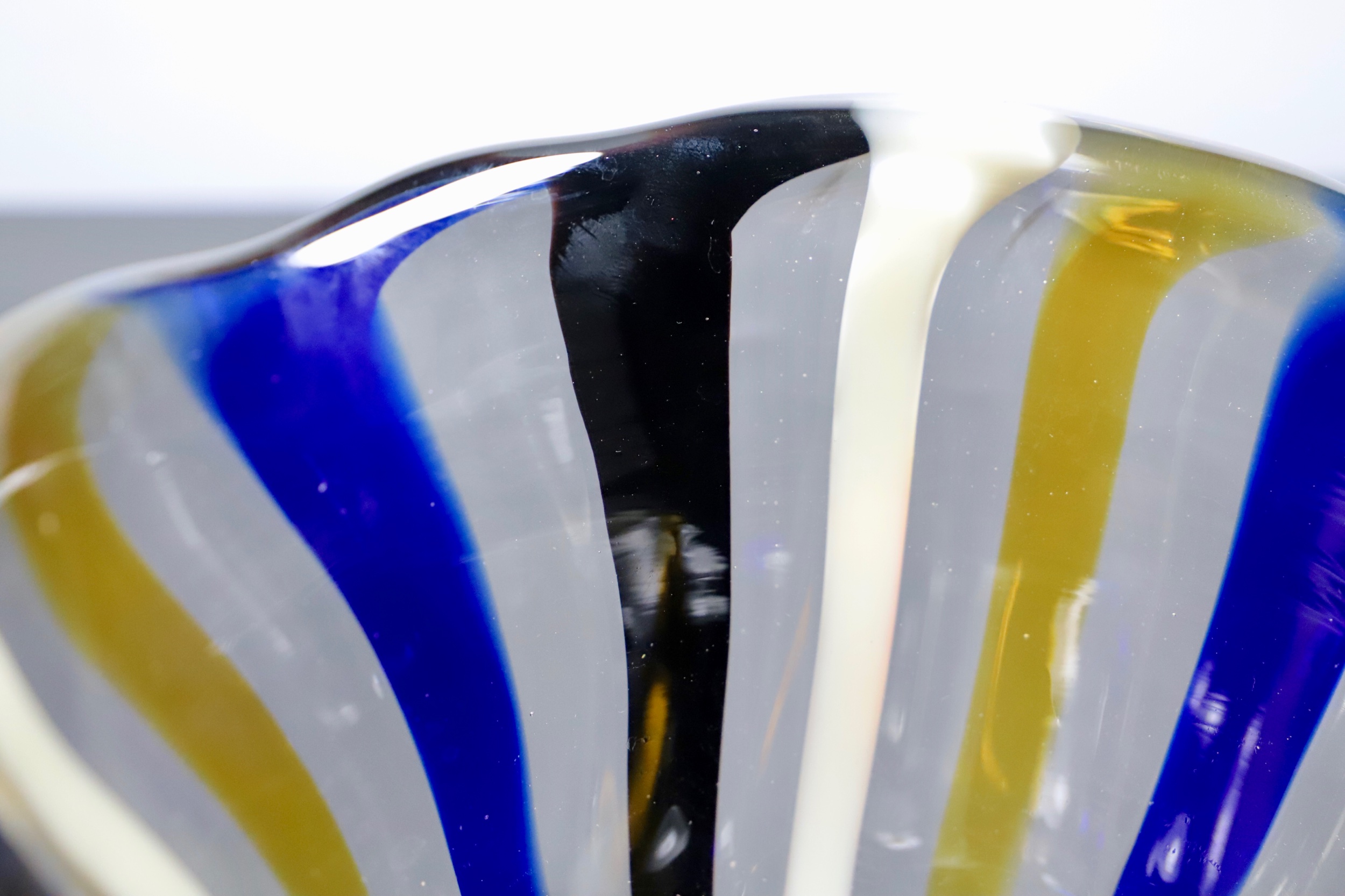 Cane Medallion Vase (SOLD)
Colored cane medallion recycled from larger cane vase & incorporated into this smaller designer vase.
Rainbow Spiral Medallion Vase (SOLD)
These medallions are created from a "Mother Bar"
That has been built up with selected colors, depending on the effect that Dave was trying to create.
(Worm Hole)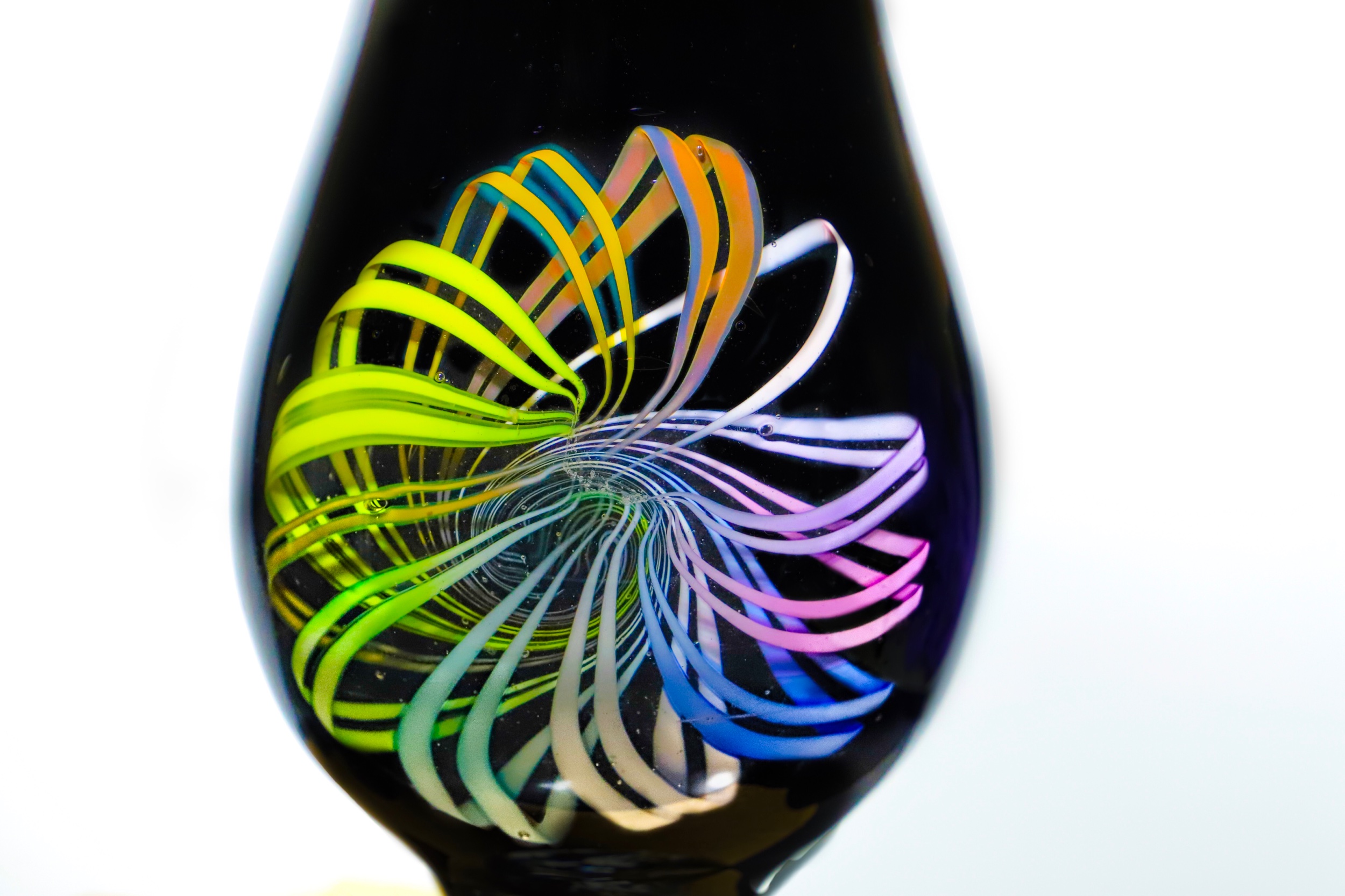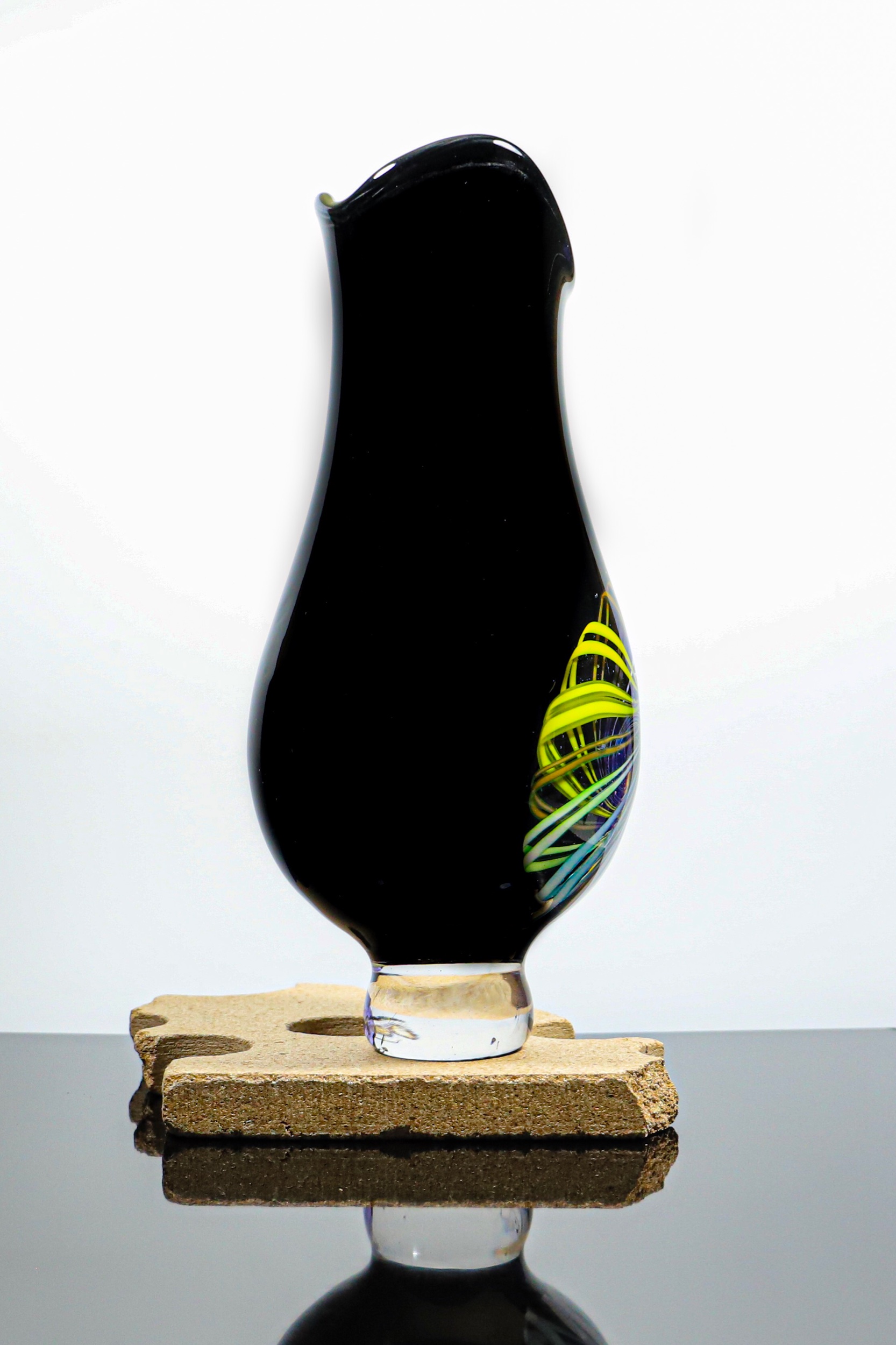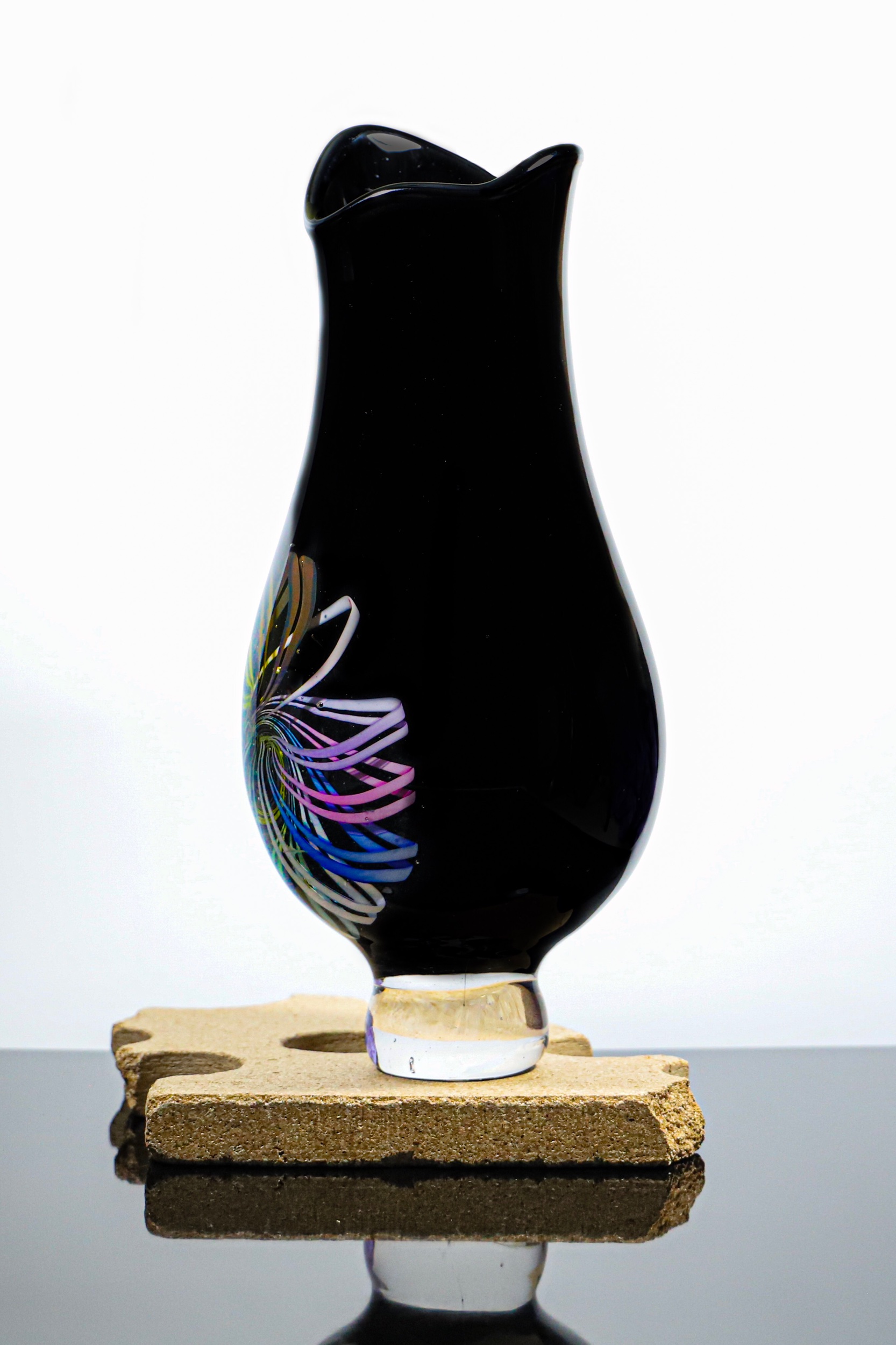 Designer Blue Cane Vase (SOLD)
Each color of cane was made by the hands of artists here at Fireworks Glass Studios. Then designed and formed by David Porter & Team. This intricate process took a matter of days to produce this single designer vase.