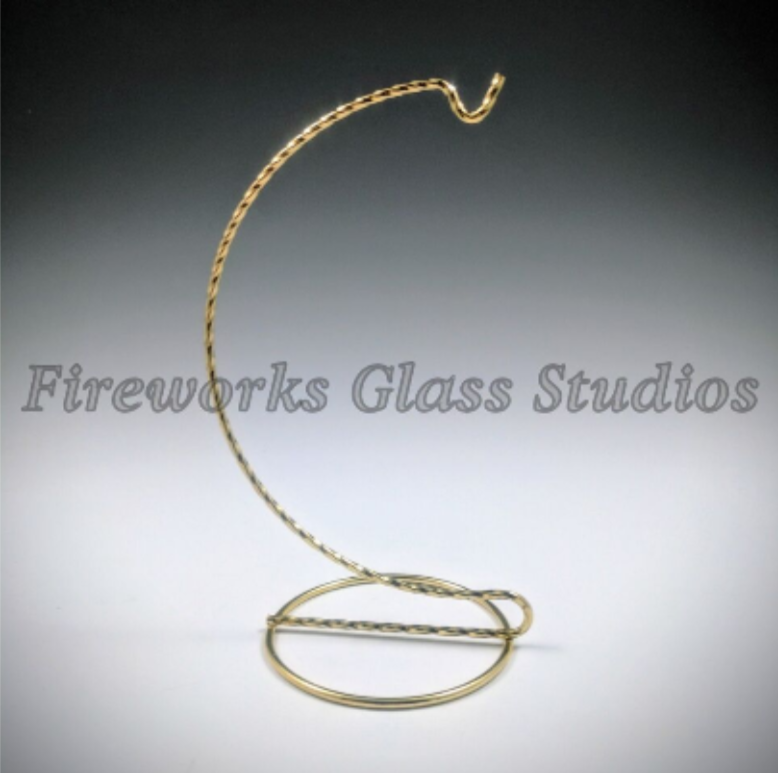 Ornament Stand - Gold
This Ornament Stand goes perfectly with displaying any of our glass blown ornaments!
For the customers that prefer to display the ornaments in a different spot rather than have the cat, dog or little one smack it off the tree. ;)
OR for those that want to see their ornament all year round!