Multicolored Purple Holiday Glitter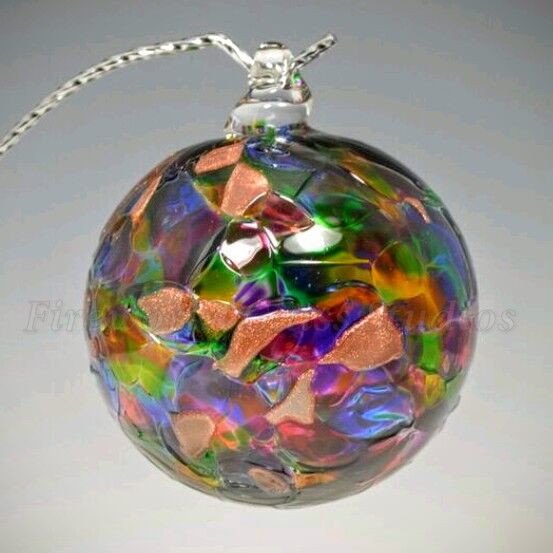 Multicolored Purple Holiday Glitter
Designed and made by: Artist David Porter
Description: Hand made, glass-blown ornament, decorated with Purple, Green, Pink, Yellow, Blue and Gold colored frit.
Please Note:
This item will vary approximately in:
4-5 ounces in weight
3.5-4 inches in height
3-3.5 inches in width
No two items in this store are exactly alike. Since this is a glass blowing studio, and each item is made by hand, there will be slight differences in size, weight and design.
(We are not a factory.)
Thank you for your understanding!
Tip:
If you are wanting to give this as a gift, we recommend adding one of our ornament stands for $3.00 extra to hold up the ornament as displayed in the picture.
(See "Extras" in our Collection Categories)