Monthly Paperweight Classes
Once a month, we host a public event for everyone to sign up & come to learn the basics of glassblowing by creating their own paperweight!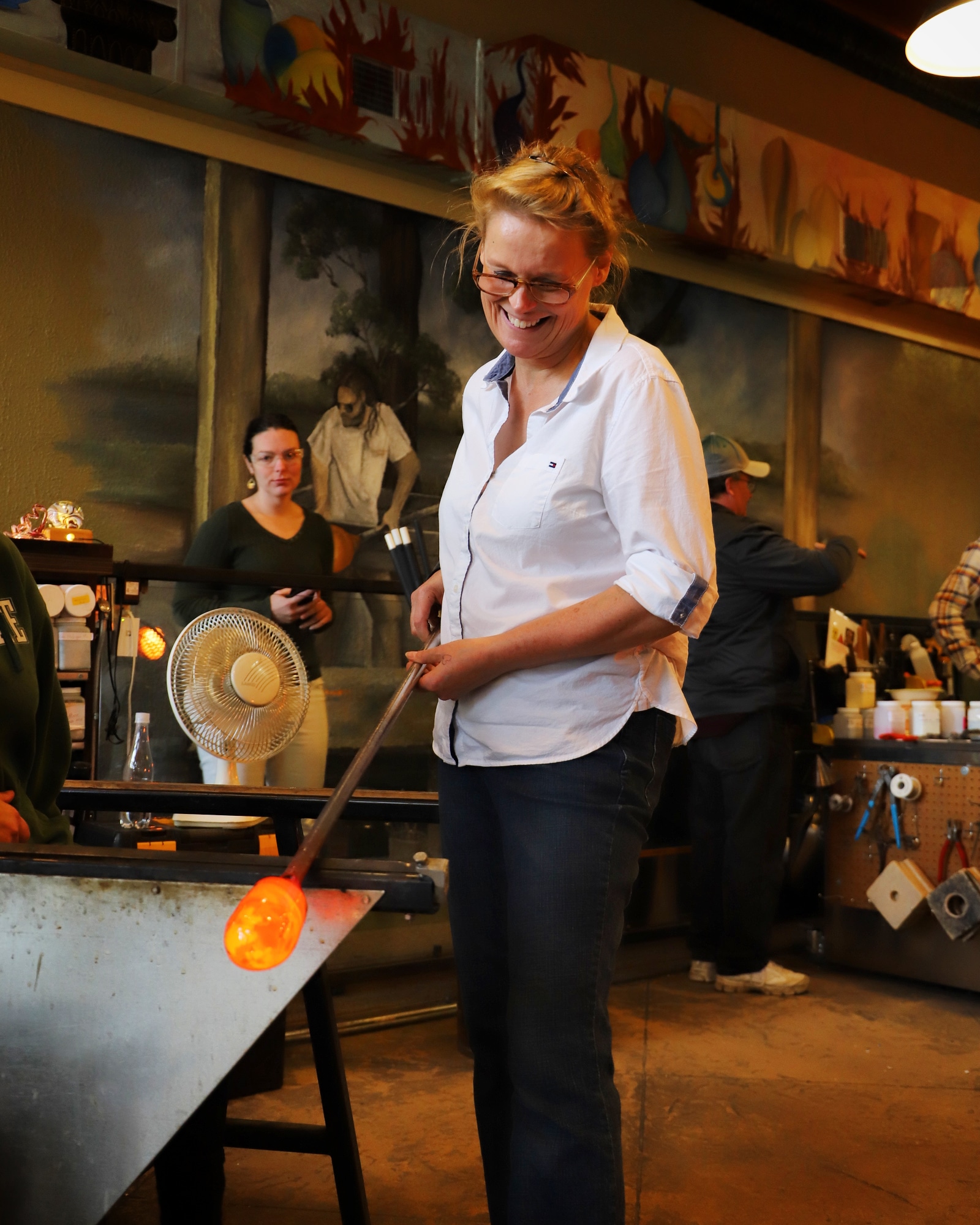 Demonstrations are free to schedule in advance with proper notice for groups up to 20 people. Groups are welcome to join us in our studio to see glass blown objects, subject to the artists choosing, to be made.
Group attendees are free to ask questions as there is a guide scheduled to speak to your group to explain the glass blown process as the artist creates his or her piece.

A perfect idea for school field trips, senior home visitors, and family reunions!
Be the first to know of Paperweight Class updates, Special Sales, and Important Announcements!