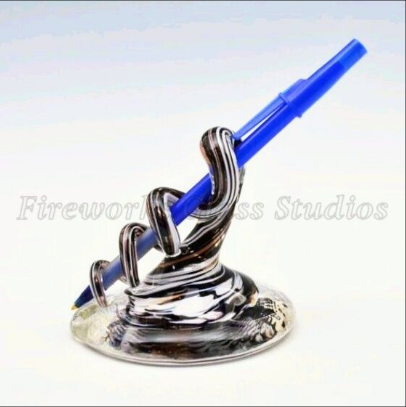 Pen Holder - Black
Designed and made by: Artist Ron Baker
Description: Hand made, glass blown pen holder created with Black, White, and Sparkling Gold colors. Stretched, twisted and wrapped to form the shape of a glass artists pen holder. Holds any regular sized pens or pencils.
(Not to hold any Large Bic Pens, or Sharpie sized writing utensils)
Please Note:
This item will vary approximately in:
6-11 ounces in weight
3.25-5.5 inches in height
3.5-5.25 inches in width (bottom)
No two items in this store are exactly alike. Since this is a glass blowing studio, and each item is made by hand, there will be slight differences in size, weight and design.
(We are not a factory.)
Thank you for your understanding!