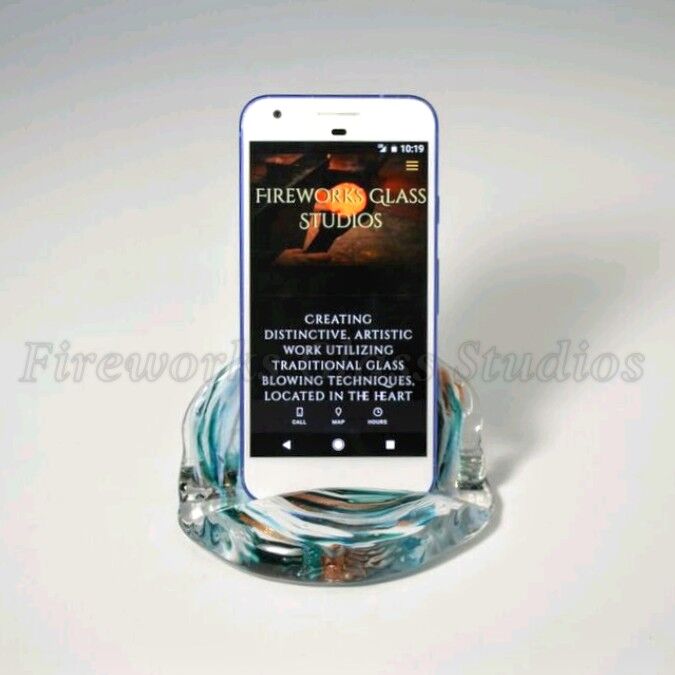 Phone Holder - Blue
Designed and made by: Artist Ron Baker
Description: Hand made, glassphone holder created with Blues, White, and Sparkling Gold colors. Stretched, twisted to form the shape of our regular business card holders, but now with the option to hold your phone.
(This is a GREAT solution to hold your phone while following those DIY projects, recipes, etc.)

Please Note:
This item will vary approximately in:
9.5-11 ounces in weight
2-3 inches in height
4.25-6 inches in width (bottom)
No two items in this store are exactly alike. Since this is a glass blowing studio, and each item is made by hand, there will be slight differences in size, weight and design.
(We are not a factory.)
Thank you for your understanding!