Glowing Edition Pumpkin - Transparent Orange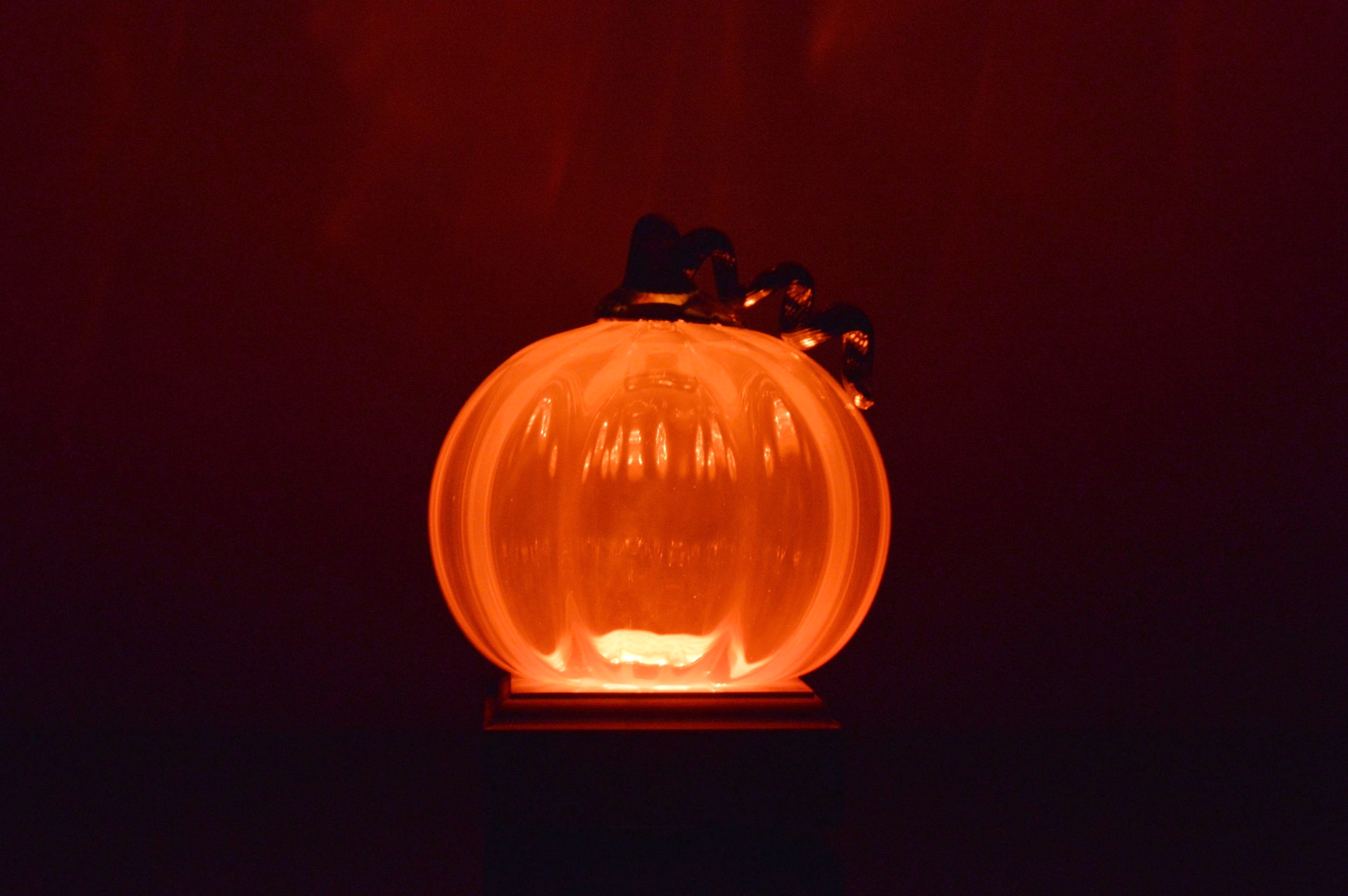 Glowing Edition Pumpkin - Transparent Orange
Designed and made by:
Artist David Porter
Description:
Glowing designer pumpkin, with a transparent orange color topped with a silver metallic stem.
Lighting:
Battery Operated Lighting: a 3V battery operated LED light string with two additional 3V batteries for $7.50
(Batteries will last up to 48 hours, if left on.)

Wall plug-in LED Lighting: for $15.00, never replace batteries.


Please note:
This item will vary approximately in:
1.5-2.5 lb. in weight
5-6.5" in height
& 5-6.5" in width
No two items in this store are exactly alike.
Since this is a glass blowing studio, and each item is made by hand, there will be slight differences in size, weight and design.
(We are not a factory.)
Thank you for your understanding!
Only 10 available
Only 10 available