Designer Cane Vase (SOLD)
Each strand of cane was made by hand here at Fireworks Glass Studio by a team of artists including Rhonda Baker herself. After this first process, Rhonda Baker chose individual cane pieces to incorporate into this designer cane vase. This intricate process took a matter of days to achieve this single vase.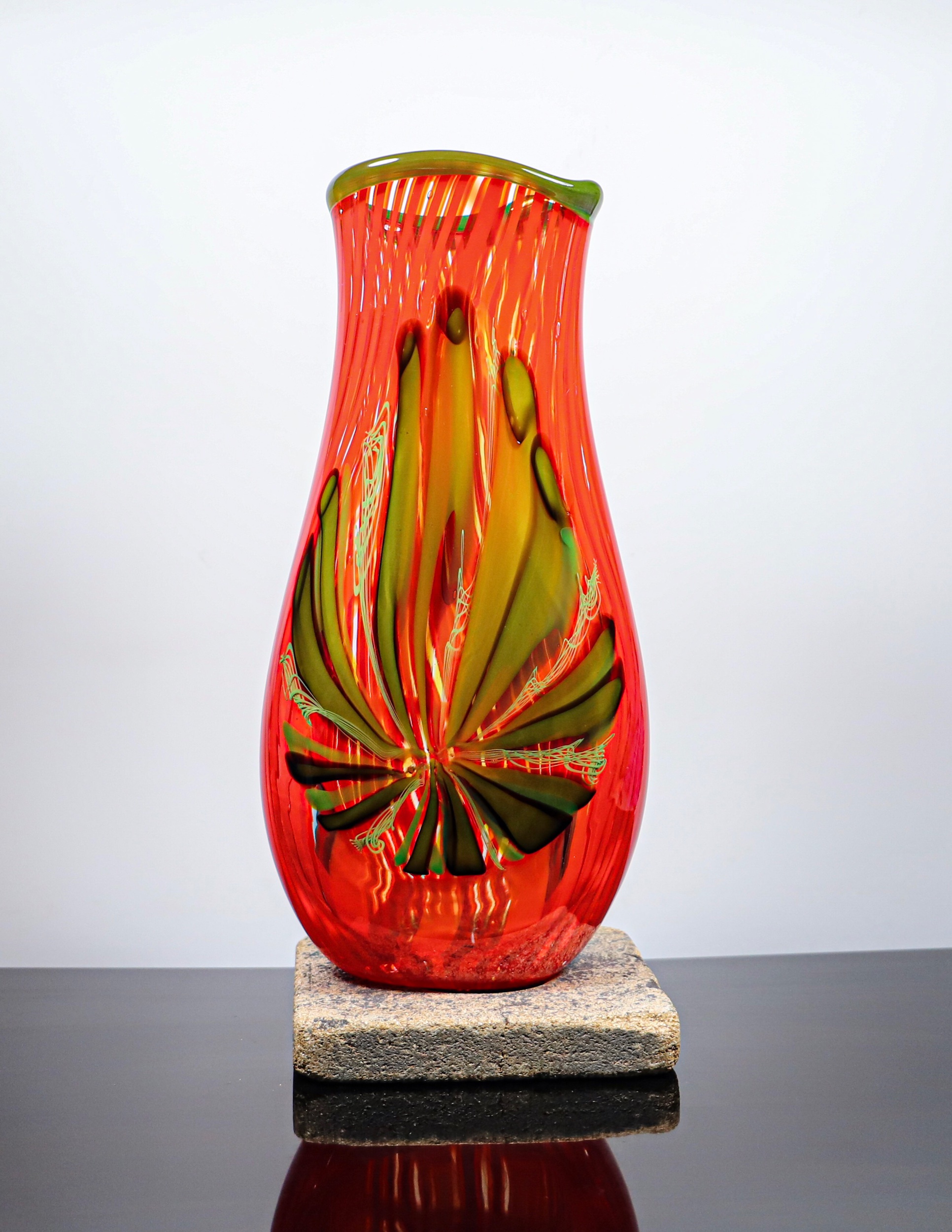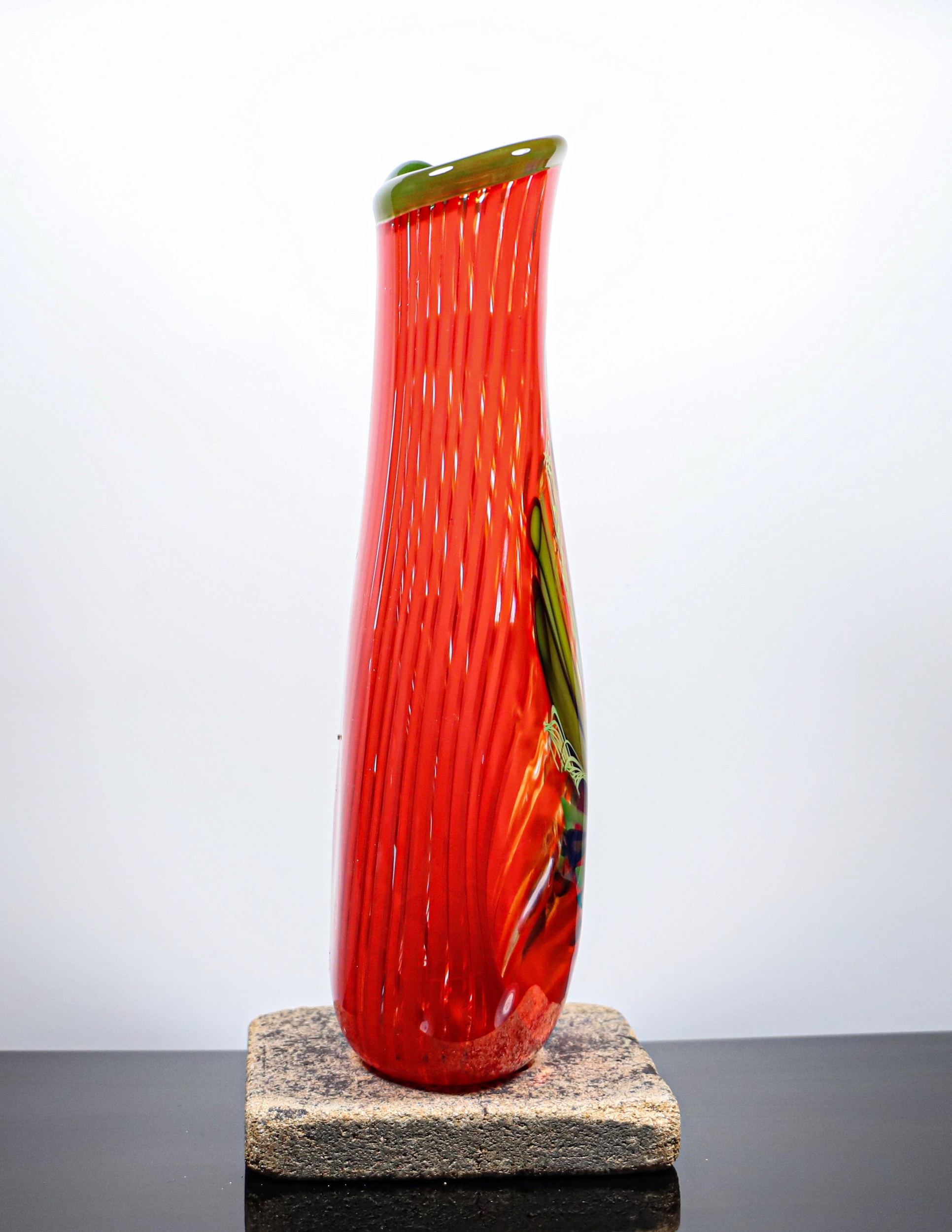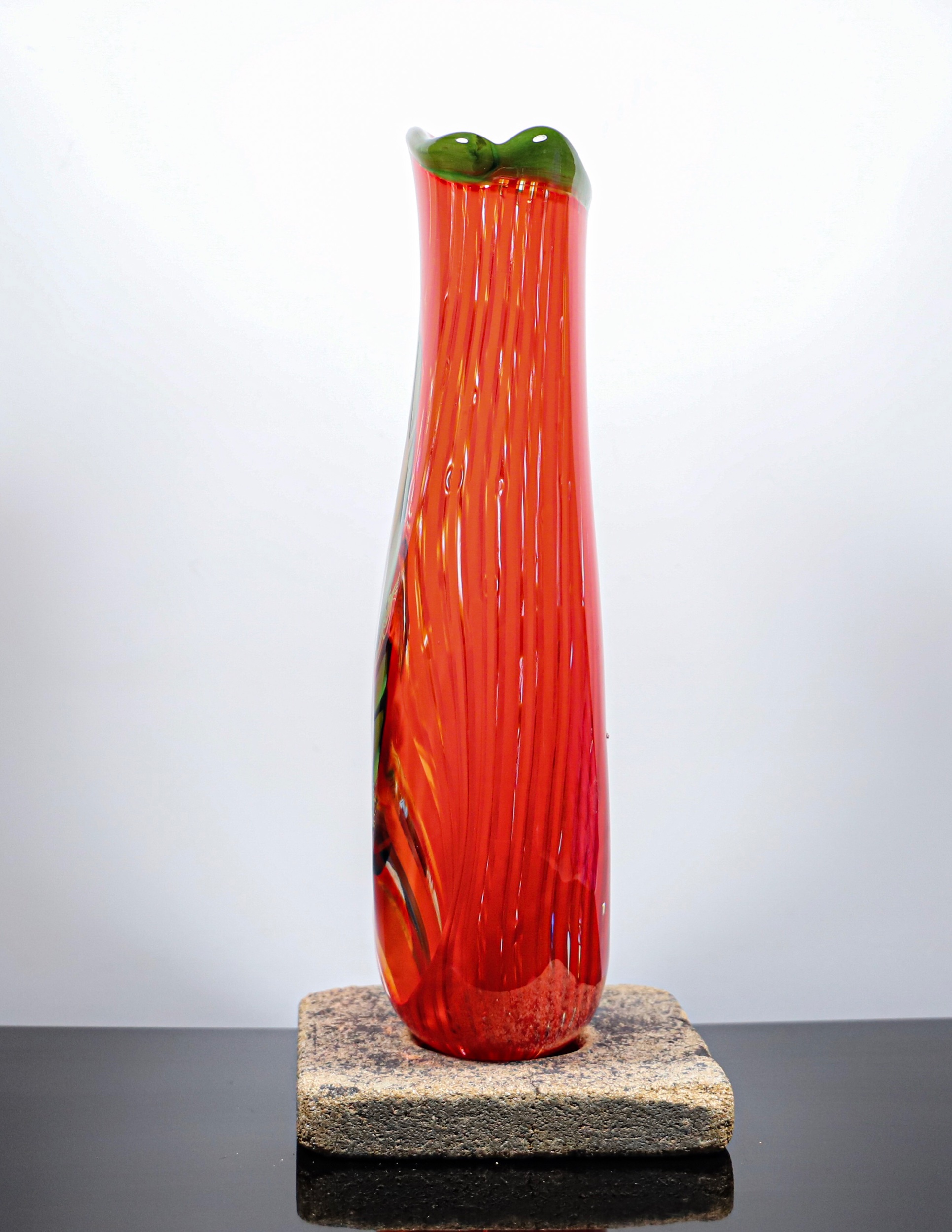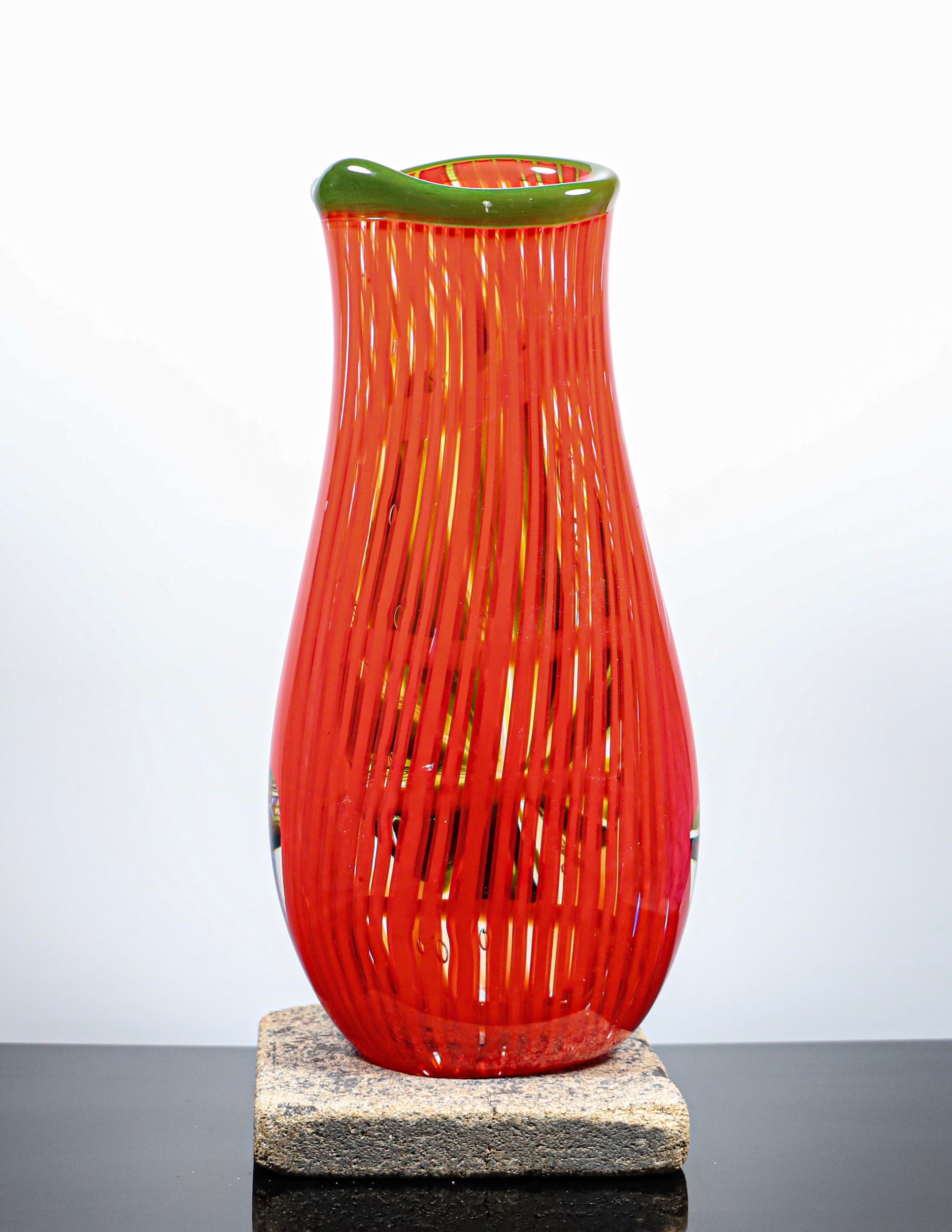 Inspired by her shared love for animals, Rhonda Baker designed this glass blown mug as part of her collection of Safari Animals.
(See below)