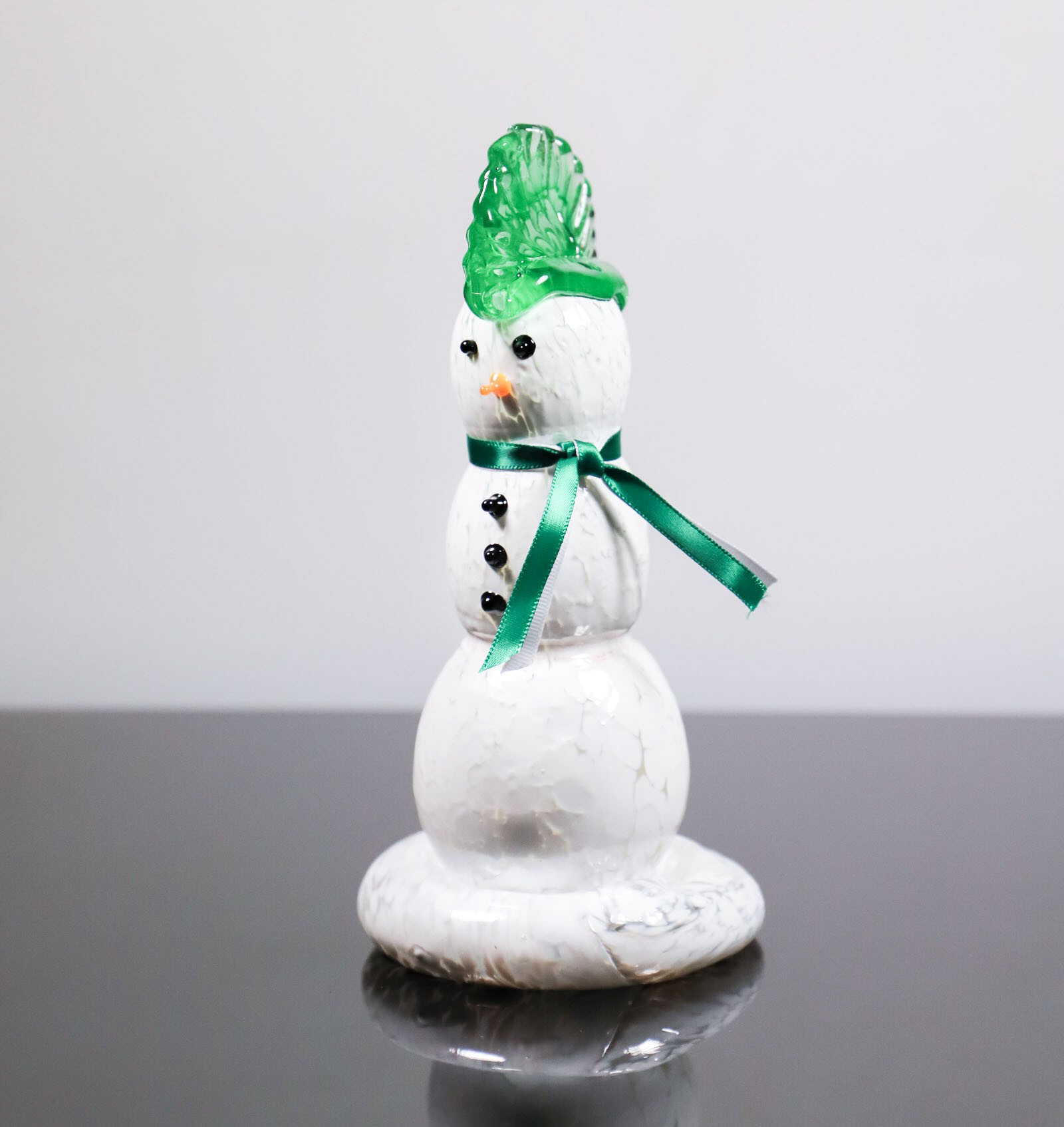 Uncle Sparty
There's one in every family, meet Uncle Sparty! He's not your typical frosty snowman, this special snowman is one of the best! If you're looking for an individual crazy glass blown piece for your favorite person, then here it is!
Artist: David Porter
Item Description: Uncle Sparty has a green mohawk, a carrot nose, a rocking sense of style with black button eyes and black dot buttons!
A note from the artist:
No two items in this store are exactly alike. Since this is a glass blowing studio, and each item is made by hand, there will be slight differences in size, weight and design.
(We are not a factory.)
Thank you for your understanding!
Only 10 available