Rhonda Baker Designer Cane Bowl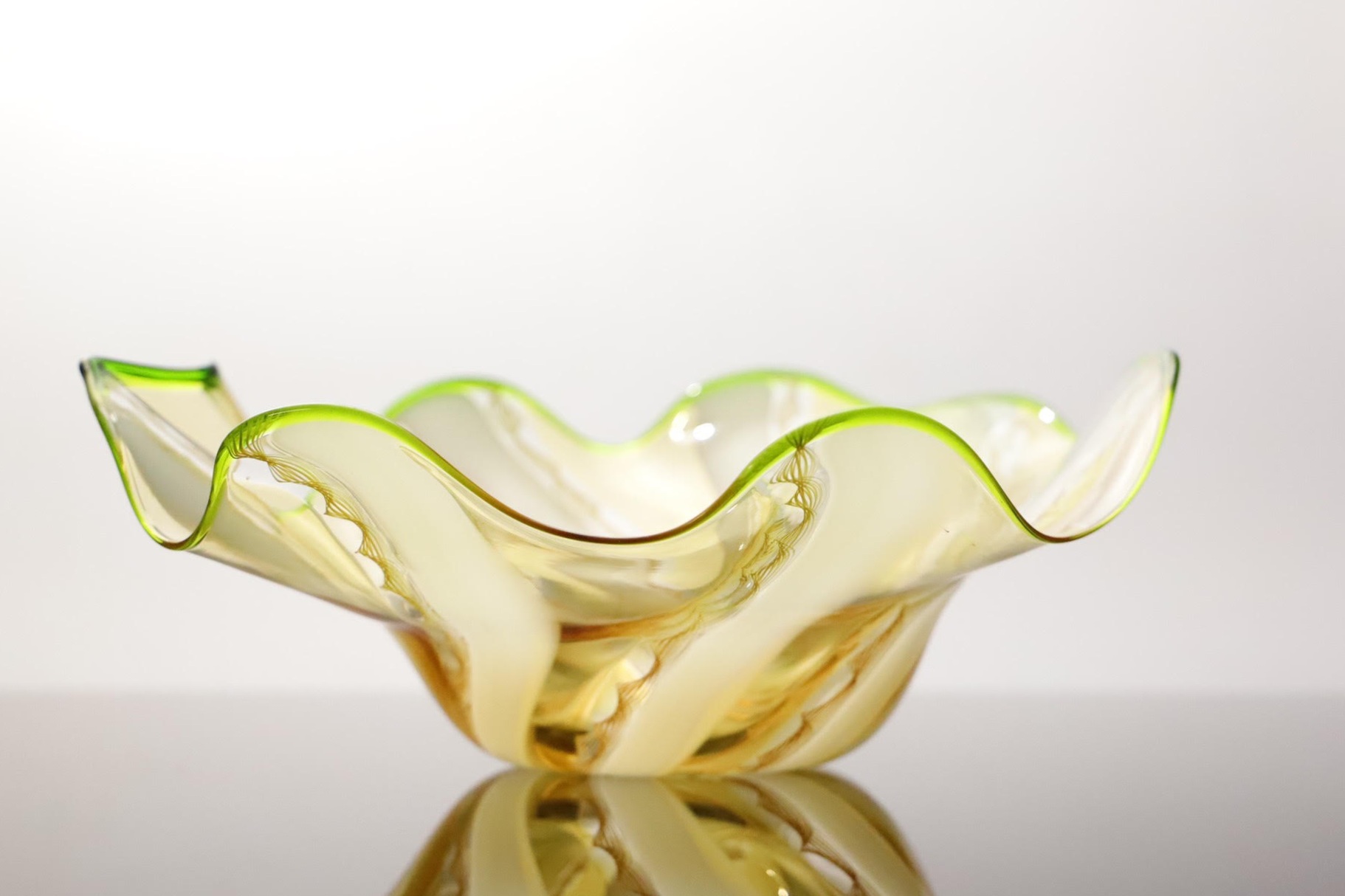 Rhonda Baker Designer Cane Bowl
Designed and made by Rhonda Baker
Complex cane bowl paired with solid cane.
Height: 4 inches
Width: 8 inches
All cane is handmade here in our studio, then incorporated into our pieces.
This process usually takes a matter of days to make.
Please note, this vase is one of a kind, we do not have a back stock.
All pieces made in Fireworks Glass Studios are made by hand, we do not accept commission orders for a different type or version of this vase at this time.
Only 1 available